A Special Invitation to SHAFR Members
Join us for the 2017 Annual Meeting
April 12-15, 2017
Hyatt Regency Capitol Hill
Washington, DC
Expand your scholarly network and enhance your knowledge of American foreign relations law by attending the American Society of International Law's 2017 Annual Meeting.
This year's Annual Meeting comes at a moment of deepening uncertainty for international law and institutions. For the first time since the end of World War II, the world has been given cause to doubt whether America will continue to be the guarantor of the post-war order of which it was the principal architect.
The theme of this year's conference, "What International Law Values," is a timely discussion in the face of this changing global perspective on international legal systems and instruments.
Pre-conference discounted registration continues through April 11.
A few highlighted sessions include:
Free public program: Grotius Lecture & reception - "Civil War Time: From Grotius to the Global War on Terror" (featuring Harvard University historian David Armitage with SHAFR president and Emory University School of Law's Mary Dudziak as discussant)
Three sessions on "International Law and the Trump Administration"

National and International Security
International Trade and Investment
Environmental Law

TPP, Brexit, and After: The Uneasy Future of Deep Economic Agreements;
The Future of International Criminal Justice; and
Building Trust in International Law and Institutions.
Featured keynote speakers include: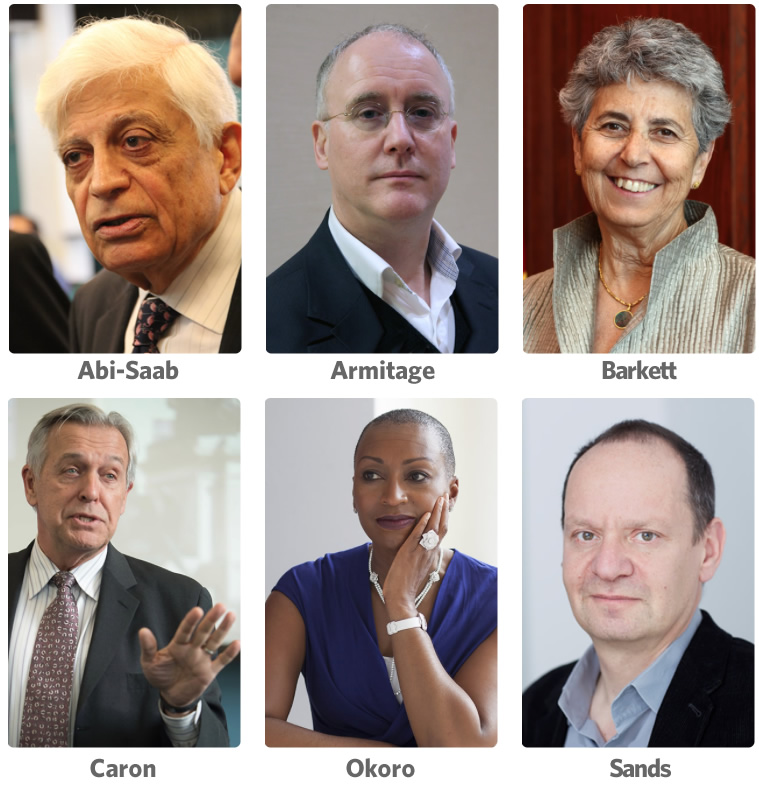 Georges Abi-Saab (honorary professor of international law, Graduate Institute of International and Development Studies, Geneva) will speak at the Hudson Medal Lunch, April 14.
David Armitage (Lloyd C. Blankfein professor of history, Harvard University) will deliver the Grotius Lecture, April 12.
Rosemary Barkett (judge, Iran-U.S. Claims Tribunal) will accept the Prominent Woman in International Law award and speak at the WILIG Lunch, April 13.
David Caron (judge, Iran-U.S. Claims Tribunal) will give the Fifth Annual Charles N. Brower Lecture on International Dispute Resolution, April 14.
Sandie Okoro (senior vice president and general counsel, World Bank Group) will deliver the Friday Keynote Address, April 14.
Philippe Sands (professor of law, University College London Faculty of Law) will deliver the Annual Assembly Keynote, April 13.
Attendees can expect to participate in:
Keynote addresses by leading figures in international law
More than 40 substantive panels on a wide variety of international law topics
Multiple networking and social events
Interest Group social events and substantive meetings
Access to the leading publishers of international law materials
Optional Continuing Legal Education credits
Optional luncheons
Visit www.asil.org/AM to register for the Meeting.